Businesses need to be aware of new laws governing agriculture supply chains. Here we outline key legislation, what you need to know, and how you can prepare for it.
Agricultural supply chains underpin a substantial proportion of global trade, employing 2.5 billion people worldwide, including nearly 500,000 in the UK.
The sector, however, has a considerable environmental and social impact. As a result, new legislation is being implemented to address these problems – and businesses need to be ready to respond. 


Agriculture and pollution
Agriculture is the leading source of pollution in many countries, with high levels of greenhouse gas emissions, waste, and contamination from the heavy use of pesticides and other chemicals.


Agriculture and human rights
Upholding employee human rights is difficult in the sector. Exposure to toxic chemicals, for example, can lead to long-term health complications; labour-intensive work and using heavy machinery can cause work-based injuries; and close exposure to livestock increases the chances of infectious diseases.
Labour abuse in agriculture
The agriculture industry is also vulnerable to labour abuse and exploitation. According to the UN's International Labour Organization (ILO), 60% of child labour worldwide is in the agricultural sector.
Labour vulnerabilities in agriculture arise from:
Unreliable income streams
Unstable and fluctuating labour demand
Intense labour requirements
Isolated geographical locations
Informal contractual relations
Third party recruitment
Language barriers
Lack of training
Lack of legal protection or social security
Climate variability (climate change) 
Abuse in the Seasonal Worker Scheme – case study
In 2022, the UK Modern Slavery & Exploitation received reports that workers on a farm in Eastern Scotland, recruited via the Seasonal Worker Scheme, were potentially being exploited.

These workers had initially agreed to work 48 hours a week for £10.10 per hour. After arriving in the UK, however, their hours were reduced, so much so that their pay was not enough to live on.
At the discretion of their exploiter, it was reported that the workers were paid by the hour when the crops were of good quality but by volume when the crops were bad.
They were living on-site in caravans in an isolated place, with limited facilities and the constant threat that they would be deported if they did not do what they were told. Conditions couldn't be further from the jobs they had been promised.


Businesses addressing human rights in agriculture
Globally, momentum is building within governments to address sustainability in agriculture, especially in relation to human rights abuses.
Businesses have their part to play. They have substantial leverage within global supply chains to reduce the risks of modern slavery.
They also have the power to drive a people-focused approach, prioritising the potential victims at risk.
This process starts with understanding how environmental and human rights legislation might impact your business.


Legislation affecting agriculture in supply chains:
Following the decision to leave the EU, the UK Government has introduced new changes to farming laws, namely the Agriculture Act 2020. 
Within this, the new Environmental Land Management (ELM) scheme, announced in January 2023, will pay farmers to farm more sustainably in a bid to meet UK environmental objectives.
Pushing for greater environmental sustainability within agriculture will also help protect workers, especially those working seasonally who, for example, might be exposed to pesticides and fertilisers.
Deforestation
Over 90% of all deforestation is driven by agriculture, with approximately 40% of it carried out by people in modern slavery.
Forests are being cleared for many reasons, including cattle ranching, palm oil production found in so many supermarket products, other crops and aquaculture – and businesses are exposed to this through their supply chains. 
The laws designed to address this are as follows.
UK rules concerning deforestation
The UK Environment Act 2021 sets out measures to tackle imported "forest risk commodities" within companies, introducing due diligence requirements and reporting for commodities connected to deforestation, unless they have been produced in compliance with "local law".
Although regulations have been in place for timber-importing companies since 2013, new legislation extends to companies whose supply chains might have been tainted by deforestation.
EU rules concerning deforestation
In December 2022, the European Council and the European Parliament agreed on a provisional "Green Deal" to ensure certain products bought and sold within the EU do not contribute to deforestation or forest degradation.
Businesses will be required to exercise strict due diligence when importing or exporting certain high-risk ingredients, including palm oil, cattle, soy, coffee, cocoa, timber and rubber, as well as products derived from them.
It will also be necessary for businesses to collect precise geographical information about the goods they are dealing with, right down to the source farm.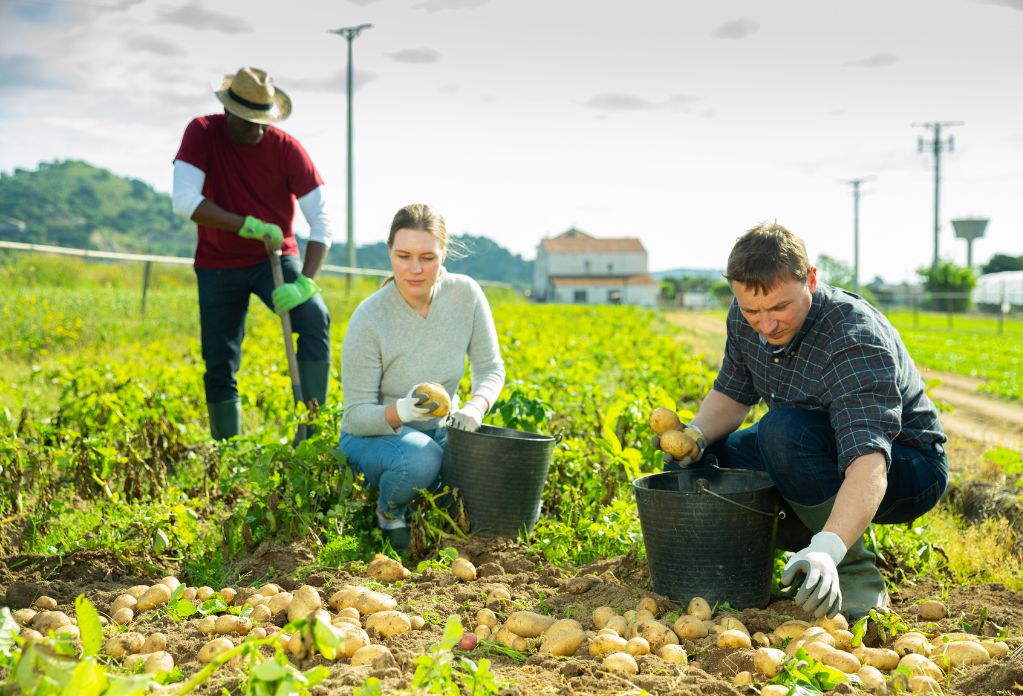 Ban on forced labour in agriculture
EU rules on forced labour
In September 2022, the European Commission drafted a proposal for a Forced Labour Ban, banning any products, including components, linked to forced labour from being imported or exported across the EU market.
Within agriculture, this will likely be information regarding a product's extraction, harvesting and manufacturing.
What are known as National Competent Authorities (NCAs) will investigate any product they suspect of being linked to exploitation and establish whether forced labour has been used.
When signed into law, this legislation will apply to all companies in any sector and includes products or components made outside the EU.

US rules on forced labour
EU legislation will sit alongside the ban on importing products connected to forced labour in the US.
US Customs and Border Protection (CBP) can issue Withhold Release Orders (WROs) when there is reasonable evidence to suggest forced labour has been used in the production or manufacture of goods imported to the US, effectively banning products from the country.
In 2020, for example, the CBP issued a WRO on all Malaysian palm oil and palm oil-derived products traceable to Sime Darby Plantation and its subsidiaries.
Investigations found forced labour on the plantation being used to harvest the oil palm fruits.
The ban has now been lifted after two years of the company reviewing, revising and upgrading its protocols, and no more forced labour is being found.
Human rights and environmental due diligence
Europe Corporate Sustainability Due Diligence law
In addition to new legislation implemented in Germany, France and Norway, the EU has adopted a proposal to introduce the Corporate Sustainability Due Diligence Law to crackdown on environmental and human rights abuses.
The legislation will require all EU companies of a certain size or in high-risk sectors such as agriculture, as well as non-EU companies active in the EU (above a certain turnover in the EU) to comply.
UK businesses with EU-based supply chains will be required to:
Integrate due diligence into policies;
Identify actual or potential adverse human rights and environmental impacts;
Prevent or mitigate against potential impacts;
End or minimise actual impacts;
Establish and maintain a complaints procedure;
Monitor the effectiveness of the due diligence policy and measures;
Publicly communicate on due diligence.

 
UK Human Rights and Environmental Due Diligence law
In the UK, the investor community is calling on the Government to engage directly with the laws being passed in Europe.
In September 2022, 47 organisations released a joint statement calling for the UK Government to issue a Human Rights and Environmental Due Diligence law.
Combining environmental and social sustainability, the new law would require mandatory due diligence and hold businesses and their subsidiaries accountable for environmental or human rights abuses.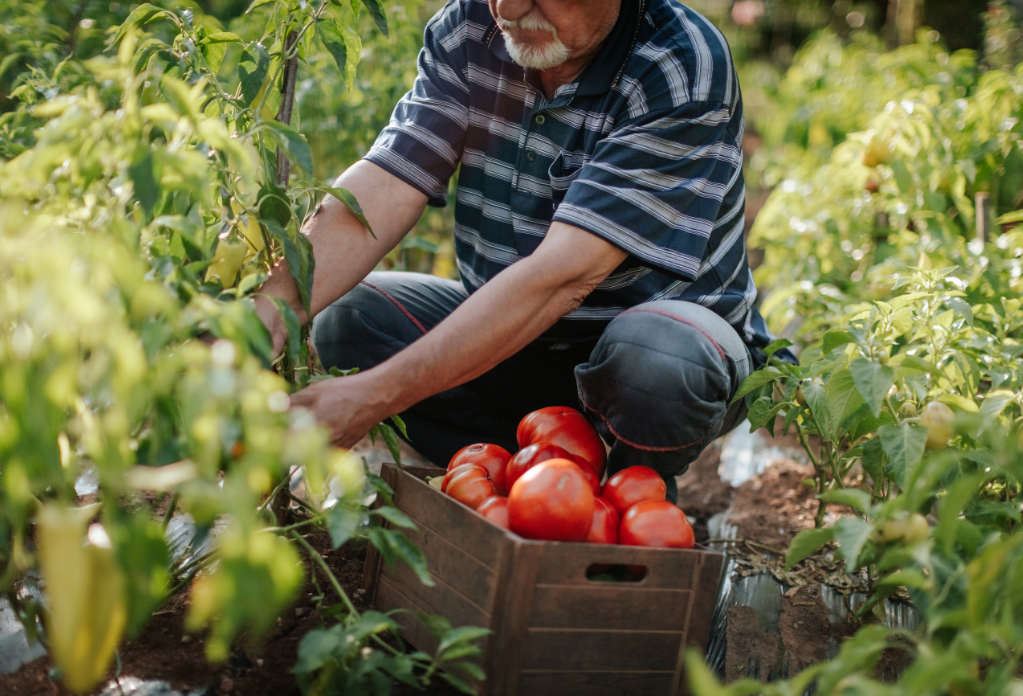 How businesses can manage risks in their supply chains
Understanding how your supply chains might be affected by environmental and human rights risks in agriculture is crucial. Here's what you have to do.
Businesses should ensure that they:
Implement due diligence processes to capture and comply with changing legislation.
Encourage transparency from suppliers, ensuring they are aware of modern slavery, have a means of reporting suspected cases, and are able to train all temporary workers.
Boost supply chain visibility by mapping their supply chains containing high-risk products or high exposure to exploitation.
Carry out thorough risk assessments of staff, suppliers and business partners.
Get ahead – prepare for potential human rights and environmental due diligence legislation in the UK and the EU.


Even if your business falls outside the remit of current legislation, there is momentum behind a major shift in how we manage environmental and human rights risks in the UK, which has significant implications for the agriculture industry.
In other words, it is essential to start implementing changes immediately.


Reduce the risks of slavery in your business
Reduce the risks of slavery in your business by joining the Unseen Business Hub
We'll help you:
learn more about the changing agricultural landscape
get support in managing the risks of the agriculture industry
find out how the sector may directly impact your supply chains.


Members of the Unseen Business Hub have access to a range of unique and bespoke services delivered by experts.
Services include awareness training for staff and suppliers, risk assessments, audits of your business and support with policies and procedures.
We will help you reduce the risk of modern slavery in your business and supply chains and become a leader in preventing worker exploitation.


Join Unseen's Business Hub