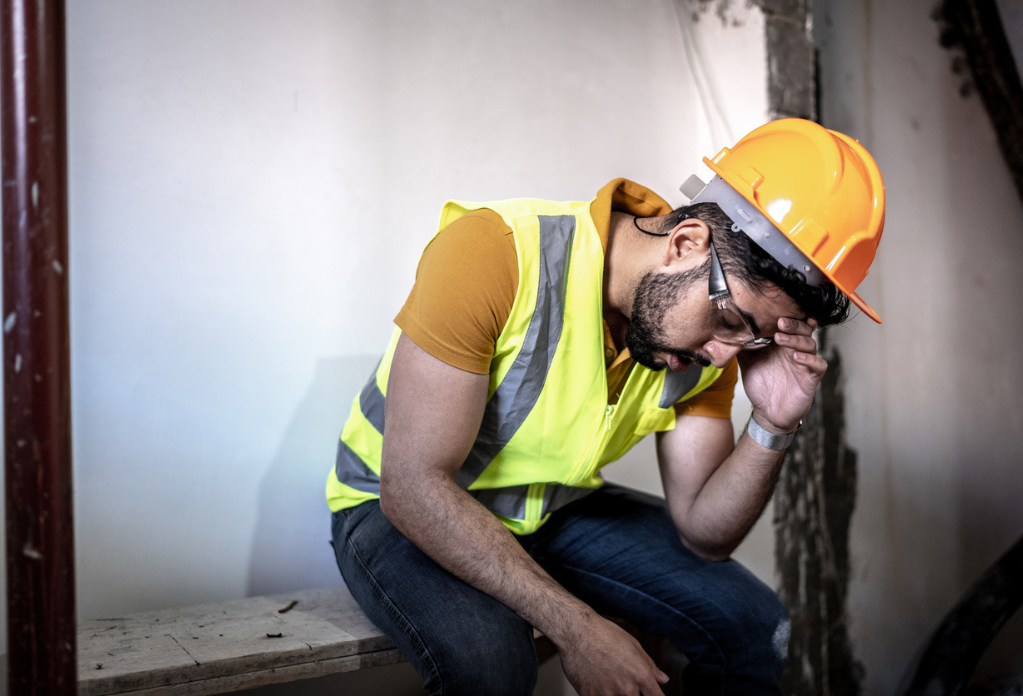 From the mega building sites of the Middle East, to the brick kilns of India's Punjab, stories of modern slavery in construction are rife.
Slavery and exploitation in the building industry happens in the UK too. 
According to figures from Unseen's Modern Slavery & Exploitation Helpline, it's continuing to rise among the 2 million people working in construction in the UK. 
More remarkable is that this happened when numbers dropped off in many other sectors during the Covid-19 pandemic. 
Our 2022 Helpline Annual Assessment identified construction as the second most reported industry for cases of labour exploitation. In total, the sector saw 141 cases reported in 2022 (a 35% increase compared with 2021) and 543 potential victims identified. 
Difference between labour abuse and exploitation
Labour abuse and exploitation cases are on a spectrum that starts with poor working practices, such as casual workers being charged administration fees for the job.
The spectrum then moves to:
labour abuse,
and then
labour exploitation or forced labour.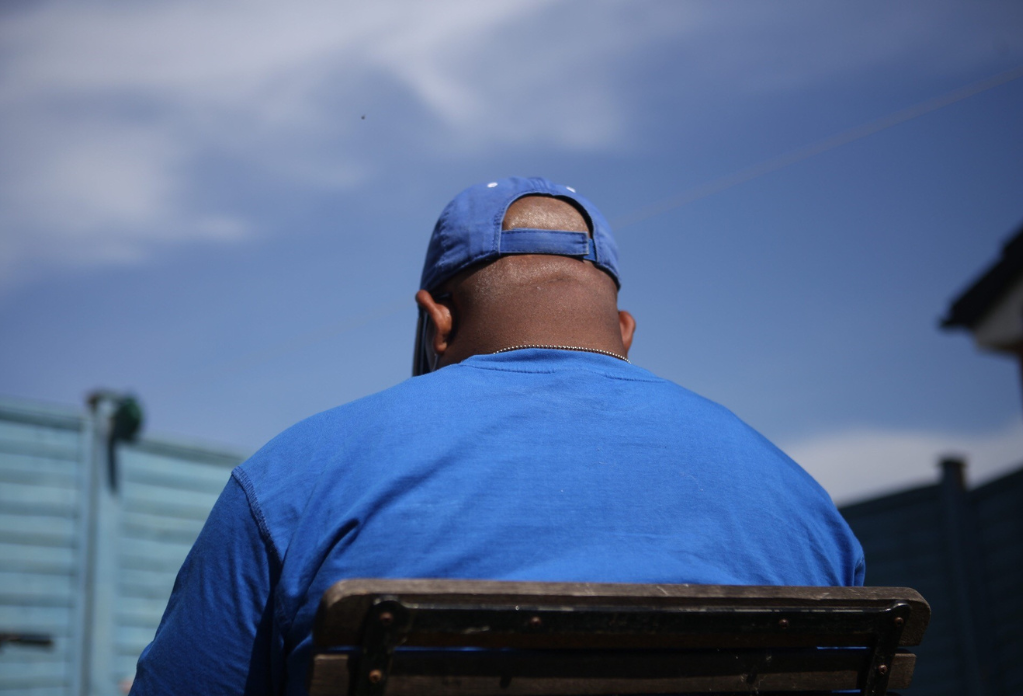 Example of modern slavery in the building industry 
It's not just the big building sites where modern slavery occurs. Take Frank (pictured above) who was exploited on local building jobs for several years.
Every day Frank was driven round in the back of a van to a different job and told that there would be violent consequences for his son if he refused to work.
"I was getting up at five in the morning [and working] til six at night …. with no proper clothing or equipment," says Frank.
"Lifting 500-600 blocks from one scaffolding to another scaffolding, stirring concrete, tiling roofs, building walls."
Why did no one ever notice? Frank says he was "invisible" to clients who were never there when he arrived and left.
Frank eventually escaped his ordeal when, too ill to work, his captors dumped him at the side of a road.
Read Frank's full story here.

Reasons for labour abuse in construction 
There are many reasons why labour abuse and exploitation occur in the mainstream construction sector. These include:
Widespread use of sub-contracted labour and high turnover of workers. This means it's difficult for the actual employer to ensure workers are being paid correctly and are not working under duress.

 

Industry reliance on self-regulation, which risks the rules being abused.

 

Pressure on costs and schedules, which can push employers into cutting corners.

 

Long, complex supply chains which inhibit transparency and create a culture of disinterest and a lack of accountability.

 

A large proportion of UK workers working on the minimum wage, meaning there can be low expectations on working practices from the labour force and abuse could be less likely to be called out.

 

Variability in labour demand and associated job insecurity.

 

Labour shortages, meaning contractors are working with new suppliers that they have no prior relationship with. 

 
Lack of due diligence processes, meaning workers are allowed on site with unchecked or fraudulent CSCS cards.

 

Language barriers and a lack of translation services on site.

 

Informal recruitment practices, with workers often lacking formal terms of employment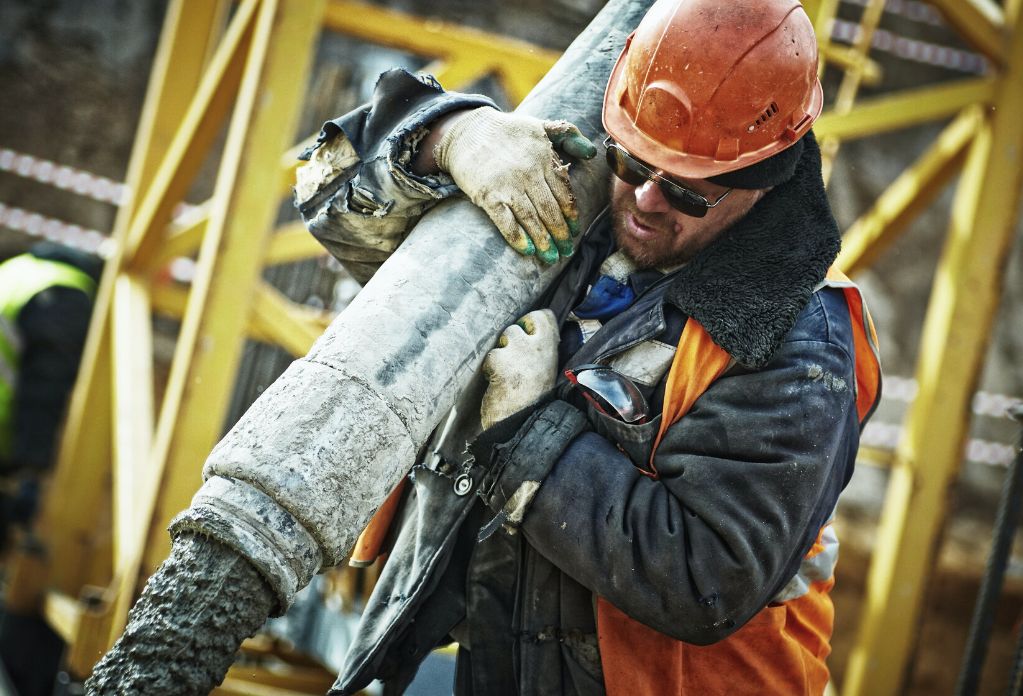 "The opaqueness of supply chains and the lack of concerted effort by many businesses to get to grips with their supply chain is allowing labour abuse and labour exploitation to thrive, not only overseas but right here in the UK," says Justine Carter, Director at Unseen. 
"Construction businesses must be pro-active in managing and mitigating risks. 
"Contracts with third parties, for example, should clearly stipulate the terms of engagement in relation to preventing worker exploitation, such as including appropriate levels of pay for workers down the supply chain.  
"Even today, many businesses fail to undertake any checks to confirm that the workers are actually being paid in line with the project requirements or at least the national minimum/living wage. 
"Many workers routinely have non-standard deductions from their pay – often a commission by an employment agency or some kind of administration fees – and many construction businesses are not checking for these types of charges being made." 
Anti-slavery experts think that skills shortages, plus the dwindling supply of workers from the European Union following the pandemic and Brexit, could exacerbate the situation. 
With fewer available workers and commercial pressures on them, construction companies might be tempted to be less rigorous in checking for abuse among their workforces. 
In addition, as more Ukrainian refugees continue to arrive in the UK, there are concerns that exploiters will continue to take advantage of vulnerable people desperately seeking work. 
There are also concerns that the addition of construction roles to the Shortage Occupation List could increase risks as exploiters take advantage of overseas workers, who may be less familiar with their employment rights within the UK, or may have limited English. Occupations include welders, bricklayers, roofers, carpenters and plasterers.  
Operation Cardinas and Romanian worker exploitation
In late spring 2022 the office of the Independent Anti-Slavery Commissioner published a report which looked at the "risks and drivers" of labour exploitation in construction.
It focused on Operation Cardinas, a high-profile case which involved organised crime and an estimated 300-500 Romanian victims.
This report examined the tactics that criminals used to get around site security and other safeguarding protocols, and highlighted the missed opportunities to spot the signs of modern slavery by co-workers, site managers and payroll departments.
The report called for more industry collaboration and government leadership to tackle labour exploitation in construction.
"Doing the right thing doesn't need to be costly or time consuming," says Justine Carter.  
"Putting in place appropriate and regular checks on the source, pay and conditions of the workforce, plus corroborating what third parties tell you, should be a bare minimum.
"Worker welfare is the responsibility of every business, regardless of whether a worker is directly or indirectly employed."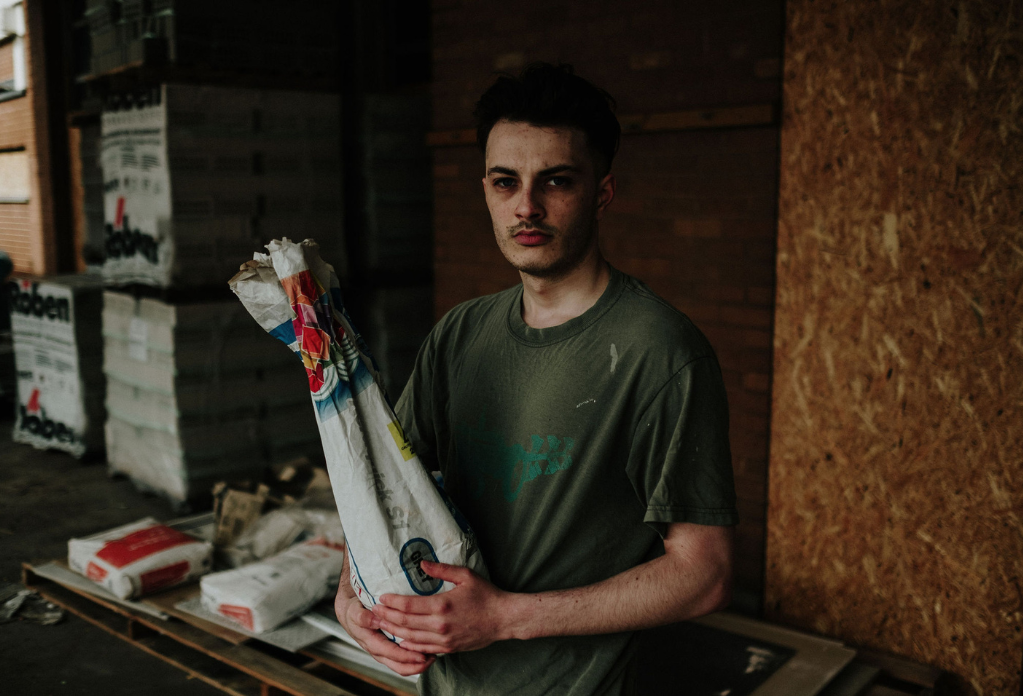 What you can do about slavery in the building industry 
We all have a part to play in helping eradicate modern slavery – both building professionals and the general public.
Here are some of the things you can do about modern slavery and exploitation in the construction sector and building industry:
Learn to 

spot the signs

 of modern slavery and exploitation. Yes, it could be happening in your workplace.

Sign up to one of

our

 

training courses

 t

o understand the issues and what to do to avoid and address potential exploitation problems in your workplace.

 

Risk assess your supply chain to identify your main risk areas and create an action plan accordingly. 

 

Join our Construction Hub, to collaborate with other businesses in the sector, to openly discuss challenges you have faced and share best practices examples.  

 

If you are worried about something you've seen at work or on a building site, call Unseen's Modern Slavery & Exploitation Helpline for advice on 08000 121 700. Calls are free and our trained advisors are there to answer enquiries 24 hours a day.

 
If you are a business and want to know more about how Unseen can support you, contact the Business Services & Engagement team on 0303 123 0021 or email: [email protected].