STAMPING OUT LABOUR EXPLOITATION
Around half of all exploitation (and this includes child labour), happens in the operations and supply chains of businesses. So, in 2021 we plan a major expansion of our work with companies, helping them with issues in their own business and those that they work with.
Some stand-out companies are working hard to tackle modern slavery, including Unseen partners such as BT, British Land, Cordant, the John Lewis Partnership, Tesco and M&S.
But there are not enough, so through our communications and campaigning we'll also continue highlighting the fact that the sector should do more.
Did you know, for example, that more than 3,700 UK companies do not have a modern slavery statement, even though they are obliged to by law?
INCREASING OUR WORK ON THE FRONT LINE
Our work supporting survivors of modern slavery and trafficking is growing.
We will be expanding our outreach services from the Bristol area to cover the whole of the South West – meaning we can reach more survivors in the community than we have ever done before.
Following a refit of our safehouses, we are delighted that we now have more rooms to meet growing demand, and that more people who have just escaped exploitation have a roof over their heads and somewhere to call home.
Work has also started to expand the women's house garden, and we're looking forward to working with residents this year on planting and improving this space. 
BEEFING UP TRANSPARENCY IN SUPPLY CHAINS
The good news is that international laws around supply chains and forced labour are increasing, aligning, and now improving.
Towards the end of 2020, for example, the UK Government announced significant potential upgrades to its transparency in supply chains legislation – widening its scope to include public sector procurement, mandatory reporting, board accountability and civil penalties.
Unseen is a member of an international working group ensuring good legislation is developed around the world. We will continue working alongside others to see the UK (and EU) enact mandatory human rights due diligence laws, plus a law prohibiting goods tainted by forced labour either entering the UK, or being allowed to be sold in the UK.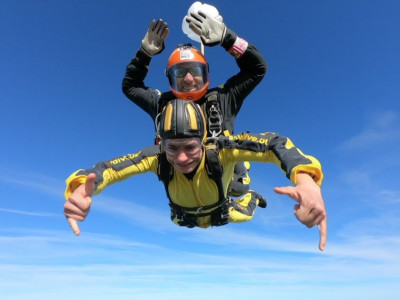 SKYDIVING, TREKKING AND MORE FOR CHARITY
Combine an exhilarating experience while raising funds for a worthy cause. In 2021 you could be jumping from 15,000 feet or trekking the Moroccan High Atlas mountains to raise money for Unseen.
These are some of the plans we have in place now but, once the near future becomes clearer and we have an idea of when we will emerge from the pandemic, we will also be planning some more group fundraising events.
Bath Half Marathon or a Cycle to Cardiff, anyone? Keep an eye on our website.
CAN MOBILE PHONES BE A KEY TO RECOVERY?
We've all felt the benefits of our phones during the pandemic, but how much can a mobile phone and decent data allowance add to a survivor's wellbeing?
This is a piece of research we are doing right now with a view to addressing "data poverty" among modern slavery survivors across the UK.
Unseen is working with academics on the study, providing free phones and data to some of the survivors we work with, courtesy of our partner BT.
Expect the findings of our research early in 2021, which we hope will inform future policy.
WHAT DOES BREXIT MEAN FOR MODERN SLAVERY?
Much uncertainty remains concerning the impact of Brexit on the UK's ability to tackle modern slavery and human trafficking.
What we do know is that exploiters thrive on the uncertainty we all face because of Brexit, and it increases the opportunities for them to carry out their illicit trade.
Read our article on five things you need to know about Brexit and modern slavery.
HELPLINE DATA SETTING THE AGENDA
We were the first to identify the growing prevalence of exploitation in the financial sector, for example.
Expect the next report, with our analysis of 2020, in the spring.
The annual assessment from Unseen's Modern Slavery & Exploitation Helpline does so much to inform the approach to modern slavery of businesses, local authorities and other statutory agencies, such as the police – as well as the UK Government.
SUPPORT FOR SURVIVORS – TIME FOR A CHANGE
People entering the National Referral Mechanism (NRM), the Government's system for supporting victims of modern slavery, are currently entitled to accommodation, general and mental health care, and legal support.
Instead we need a system that is about more than mere recognition of and basic support of survivors.
The NRM must focus on long-term outcomes – ensuring survivors get the support all the way through to becoming resilient and fully independent, to reduce the risk of re-exploitation and so they have a future.
In 2021 we will be working with others to ensure the Government's planned changes give survivors the quality service and options they deserve.
CAMPAIGNING FOR SURVIVORS AND TO RAISE AWARENESS
As well as Unseen's own campaigning, in 2021 we'll be working with other charities on a joint campaign for October's Anti-Slavery Day, to raise awareness of the true extent of modern slavery and exploitation.
We'll also continue campaigning to ensure the UK is providing the best support possible for victims and survivors.
LET'S WORK TOGETHER IN 2021
Unseen relies on the generosity of our supporters – people like you – to continue supporting victims and survivors of modern slavery, and working to change the system. So please work with us in 2021 to help stamp out slavery for good.