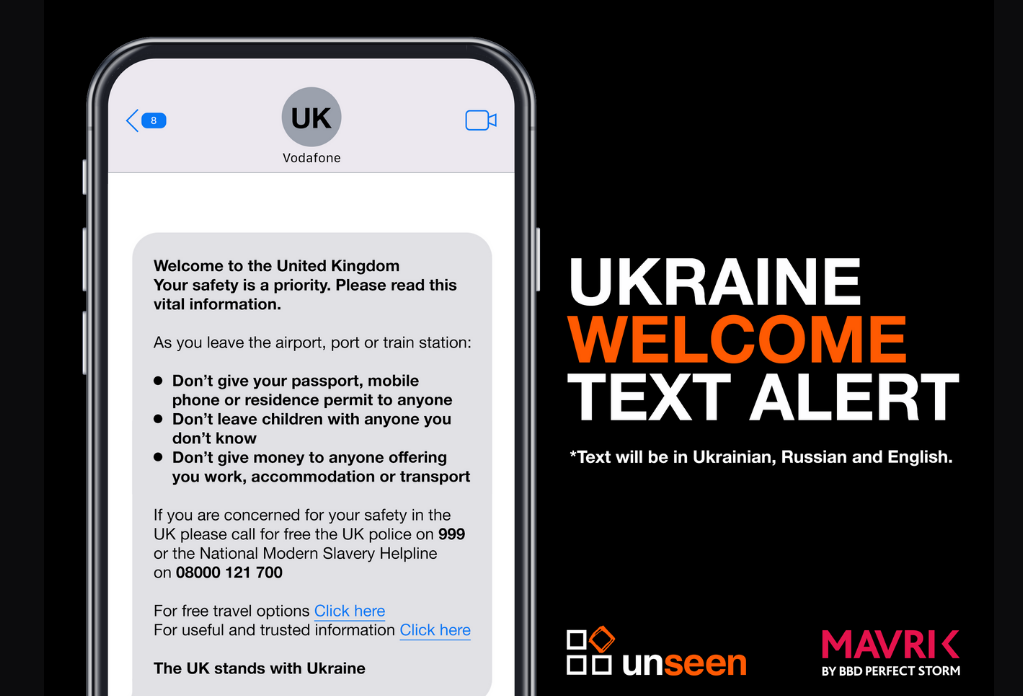 Think of the welcome notification you get on your mobile phone from the local telecoms provider when you arrive in a foreign country. 
Now imagine if that welcome contained succinct, vital information on how to stay safe and who to contact if you need help. 
That's the idea behind a campaign to help Ukrainian refugees avoid the threat of human trafficking when they arrive in the UK.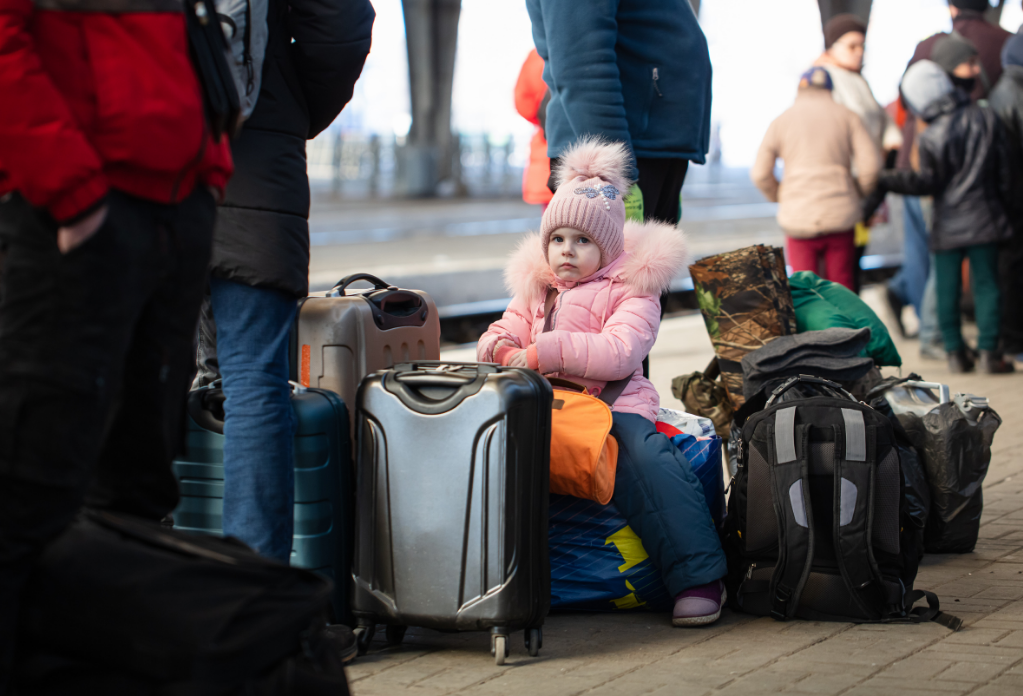 You can see the welcome text we're suggesting and some of the social media posts pictured above.  
If you have a Twitter account, search the hashtag #GetTheMessage or go to www.getthemessage.uk and add your voice to the campaign.  
This is an updated version of an article first published on 13 April 2022.