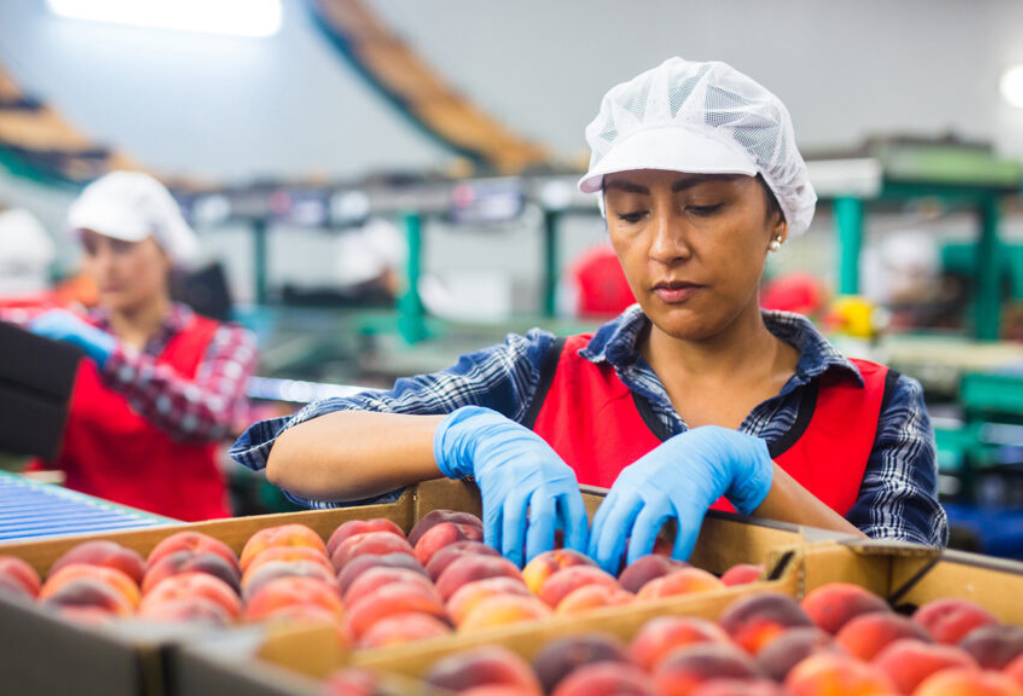 Supply chains at Christmas are often chaotic, with demand for goods and services increasing drastically during the winter season. Businesses are under pressure to deliver faster, with minimal error, to meet people's time-sensitive shopping demands.
But prompt delivery is dependent on many factors, including people. Increased demand fuels the need for temporary and seasonal labour and causes the potential for incidences of exploitation to rise significantly.
While it's important to prepare and manage your supply chain to benefit your business and consumers, you also have a responsibility to ensure your workers are safe and modern slavery risks are minimised.
Here are 5 practical ways you can minimise the risk of modern slavery in your business this Christmas and beyond.


1. Use the right labour provider
Temporary workers are often at higher risk of exploitation, especially migrant workers. But during peak periods with high demand for services, this risk increases further. Businesses can mitigate this risk by using a reputable agency for temporary labour, ensuring they are GLAA licenced.
Best practice would be to combine this with spot check audits of your right-to-work processes and that of your labour provider.


2. Have a robust induction process
Many exploiters prey on a lack of knowledge when it comes to workers' rights and correct processes.
Having a clear induction process covering employment rights and company policies and processes (such as having no recruitment fee for workers) can help prevent this risk.
Consider providing key policies in native languages to ensure workers fully understand what's expected and feel integrated into the company.
3. Provide an easy to reach reporting route
A report by the University of Liverpool suggests that supply chain discovery and reporting practices are widely underdeveloped, leading to increasing risks of unidentified cases of modern slavery.
Part of the reason for this is a gap between policy and practice. Implementing clear reporting and escalation procedures is vital to bridging this gap.
Every worker should know how to report concerns, and there should be an accessible way to do so. Ideally, this should be anonymous and confidential.
Any reporting route should be shared widely, and staff should be able to access it independently. Putting posters up with this information in places that are accessed by all staff, but are private, such as staff loos, is encouraged.
If any one of your employees is concerned about something along your supply chain, they should be informed of what to do, and any potential problems can be resolved before they manifest.

4. Supply chain transparency
Supply chain transparency is a long-term, continuous process that can feel overwhelming to tackle, as a whole.
An effective place to start is to undertake a supplier mapping exercise. Mapping is not an overnight process but it does help you gain clarity about how far down the supply chain you have visibility and to what detail.
Map out your network of tier 1 suppliers by key data points (such as geography and sector) and expand to include their suppliers, and their suppliers, and so on. Often this can be done through a single data platform, making analysis, overall management, and information storage much easier.
Mapping your supply chain helps to reduce modern slavery risk – which can be exacerbated over the festive period – by increasing visibility and helping pin-point higher-risk suppliers.
It's best to not just map your supply chain when problems are suspected, but as part of ongoing best practice. This way, you will be far better informed of potential risks of modern slavery.


5. A good relationship with your suppliers is key
Building strong relationships with your suppliers is crucial.
When you build strong and lasting relationships with your suppliers, your knowledge of their operations can become much richer, and it becomes that bit easier to ensure better labour practices.
A good rapport also makes processes more cohesive and honest, which ultimately helps your operations run more smoothly.
It also helps protect your organisation from reputational damage, which could come from any mal-practice going unreported.
This will make liaising over the Christmas period as efficient as it can be. You can be fully aware of any issues, such as those relating to stock or delivery times, and respond quicker – without cutting corners.


Get expert support this festive season
Do you need support and guidance to tackle modern slavery within your supply chain? Get in touch with Unseen Business today for expert advice and guidance in avoiding modern slavery risk this Christmas.