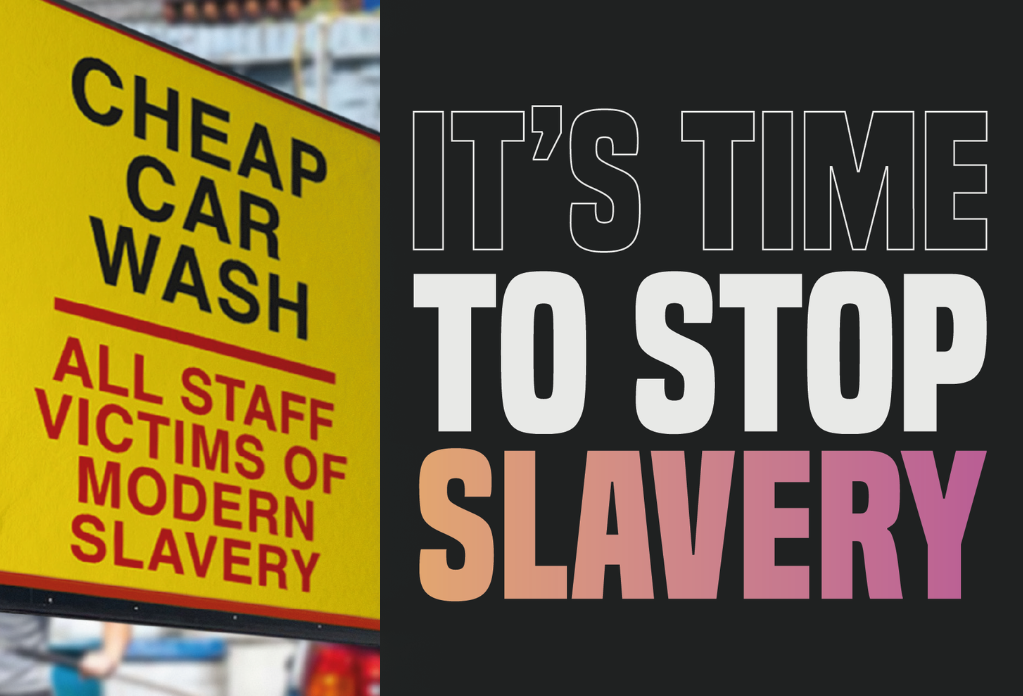 Unseen has joined forces with 16 other anti-slavery organisations on a new campaign to mark Anti-Slavery Day 2022, "Time to Stop Slavery". 
Working together under the banner of the Coalition to Stop Slavery the group is aiming for the new campaign to:

bring about a major change in public awareness of modern slavery, by educating people about the signs of modern slavery and how to report any concerns of modern slavery and human trafficking.

 


urge the Government to ban the import of all products tainted by forced labour and modern slavery.

 
Central to the campaign are two new commercials that have been made by the team behind the famous John Lewis Christmas ads.  
You can check them out on the new Coalition website.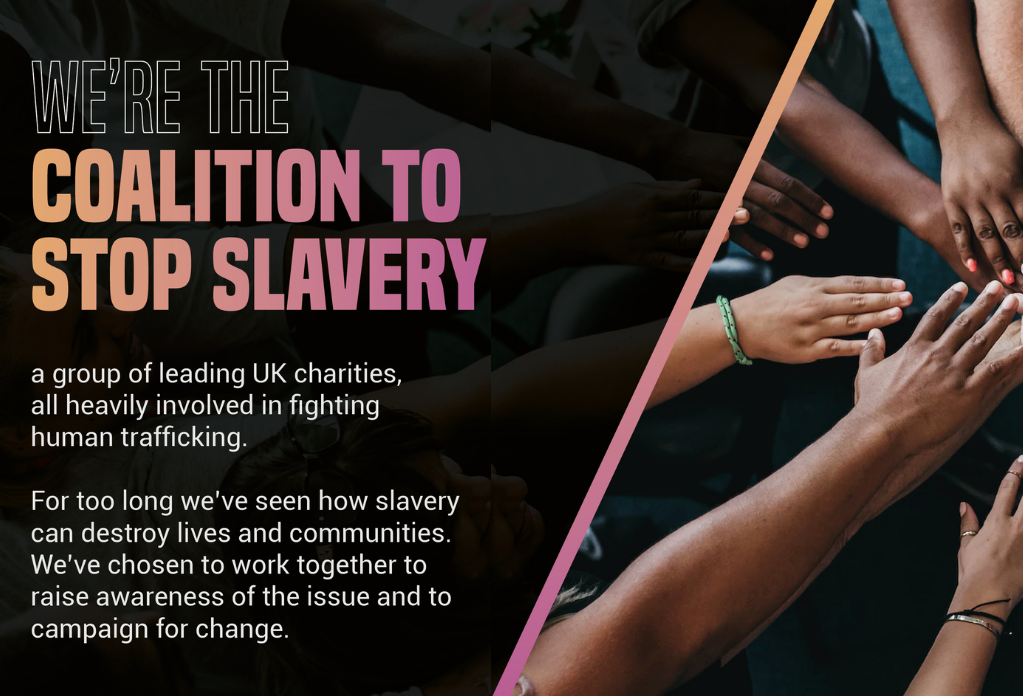 What you can do to help stop slavery
As well as learning to spot the signs of slavery yourself, there are two easy things you can do to support the campaign.  
1) Please follow the Coalition social media, like and share its posts, and encourage friends and family to follow, like and share too. 
Here are the links to the Coalition to Stop Slavery social media:  
Instagram: stopslavery_co  
Facebook: endallexploitation  
Twitter: @StopSlavery_Co 
2) Sign the new petition urging the Government to ban all products tainted by forced labour: https://coalitiontostopslavery.org/sign-the-petition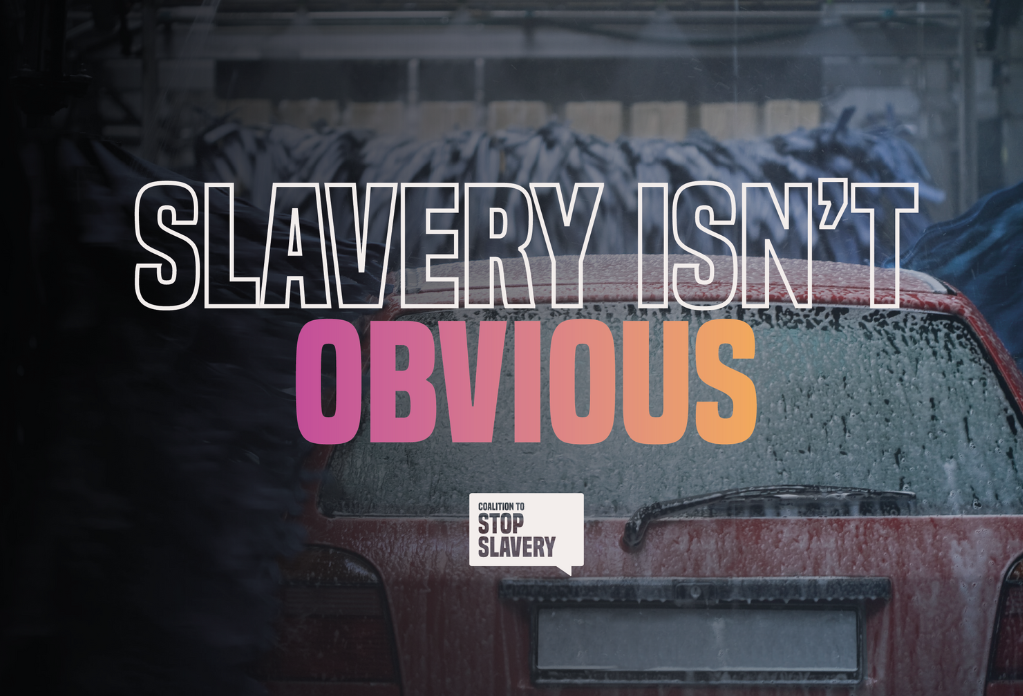 "Modern slavery is a crime hidden in plain sight that affects around 100,000 people in the UK and 50 million worldwide," says Andrew Wallis, Unseen CEO and a spokesperson for the Coalition.  
"It's happening in our communities, on our streets, it's also present in the everyday products we all buy.  
"The good news is that we can all do things to help stop it – from urging the Government to ban the import of all products tainted by forced labour, to learning to spot the signs of exploitation and raise concerns safely through the UK Modern Slavery & Exploitation Helpline." 
Find out more about the Coalition and sign the petition at www.coalitiontostopslavery.org